Here at Goodbye Car, we've taken the hard work out of selling your motor. Just enter your registration number in our free car valuation tool. Receive your valuation in minutes, then book an appointment and your car is sold just like that!
Why sell my car with Goodbye Car?
When you sell your car with Goodbye Car you not only get the fairest price, but quickly and conveniently, too. Here's why our customers choose us:
We are part of Peter Vardy, a well-established, well-trusted and family run automotive business that's been serving Scotland with all their car needs for 15 years.
You can get a quote for your car in under 3 minutes.
5-day price guarantee – your valuation is guaranteed for 5 days after you receive your quote.
No hidden fees – we won't charge you any admin fees, so the price you see is really what you get.
Fast and secure payment – rest assured we'll send the payment on the next working day of the sale securely.
Hassle free – selling privately can be tedious, selling with Goodbye Car is easy and simple.
Our Locations
We have 8 branches in Scotland, including Glasgow & Edinburgh.
FAQs
To sell your vehicle, we will need the following documents:
Vehicle documentation
V5 - this must be the age related plate
Service Book, Handbook, Spare Keys, Locking Wheel nuts, Radio & Key Codes, Sat Nav Discs etc
MOT with more than 3 months. No MOT? Read our guide on selling a vehicle with no MOT.
If there is outstanding finance, a letter from the finance company confirming their settlement figure and validity
Personal Identification
Photo Driving Licence or Passport
One of either, a Utility Bill, Bank or Credit Card Statement, Council Tax statement (These must be in your current address and match the address on the V5)
If you are NOT the registered keeper then we will require written authorisation from the registered keeper that you are authorised to sell the vehicle and the registered keepers photo ID
Your UK bank details and/or that of the Registered Keeper
Yes, we can offer a quote to settle your outstanding finance agreement. This quote is based on your remaining finance total, length of contract agreement, amount borrowed, when your finance agreement began, and monthly payments.
However, this quote is an estimation and may not be the correct total of remaining finance on your car. Once you give us an in-date letter that states the exact outstanding finance details from your finance company, we will be able to take that amount into consideration on your quote.
Yes, you can use your car valuation towards your next vehicle as a part exchange. Or use the car valuation towards the deposit of a finance agreement on your next car, which will reduce your monthly fee. Our Sales Team will be able to advise on your part exchange agreement.
Within the next working day after the sale, we will make the payment to your bank account. Depending on your bank this may take 3-5 days to appear in your account.
Why sell with us?
At GoodBye Car, we check our prices against the market daily to offer you Scotland's best value. Plus, we also offer:
Free valuation in under 30 seconds
Next working day payment
7 day valuation guarantee
Drop-off points across Scotland and at-home valuations available at selected postcodes
No hidden fees
We can settle your outstanding finance
What our customers are saying...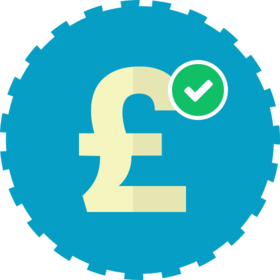 Scotland's Best Value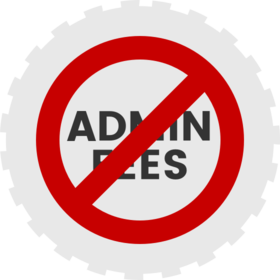 No Hidden Fees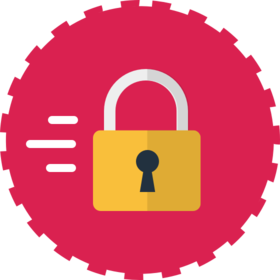 Fast and Secure Payment